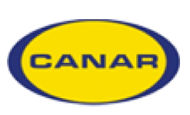 Global Scanning Solutions have appointed CANAR Energy Services General Trading and Contracting (CANAR) as our Agent in Kuwait.
With over 45 years of experience, CANAR specialises in the provision of engineering services, equipment supply and drilling activities to Kuwait's oil & gas and energy sector. CANAR works with several international companies such as GSS in process, mechanical, electrical, controls, drilling, engineering and consultancy services.

This agreement allows GSS to provide our full range of services to projects in Kuwait, in particular:
3D Laser Scanning and 3D Modelling
Providing rapid acquisition of large data sets which expedites our ability to produce 3D models of the structure or object, we provide start to end solutions to our client. We can also provide 3D laser scanning services for corrosion mapping to efficiently capture data rather than using pit gauge measurement.

Laser scanning to BIM (Building Information Modelling)
BIM Foundation Modelling Services add value and reduce design time and construction cost. We can provide existing conditions information during all stages of Concept Design, Design & DA, Construction and As-Built.

Dimensional Control Surveying
Supporting the resources, oil & gas and marine industries to achieve one time first time "fit" solutions, encouraging the increased productivity of fabrication allowing production of a superior product.

3D Subsea Scanning and Metrology
Utilising acoustic and laser scanning systems, subsea 3D scanning allows subsea structures to be accurately modelled as-built or as-found and enables scan data and for subsea metrology.